In less than 4 years, Stacey built a blog that has reached millions of readers and built a six-figure yearly income by working at home with brands and sponsors. In this past year, she has appeared on Houston television several times and been flown to Disneyland with her family.
This is the first and only course that Stacey has built for other bloggers. Her income comes from her sponsored posts, ad and affiliate income, and from her books. Even with all that success, she considers her PINS, her secret for bringing the page views that convert to income.

Why Your Pins Matter
Most courses talk about strategy and pinning. But if you've been pinning, creating boards, joining group boards and still not getting page views, it might be because your PINS are not converting to page views.
For most successful bloggers, Pinterest is overwhelmingly the #1 referrer of blog traffic and it wins by a landslide. No other social media or search engine does what Pinterest does for bloggers. While most of us work hard to build all our traffic sources--most bloggers really do get the majority of their traffic from Pinterest.
If you've been hearing about all this amazing Pinterest traffic and can't figure out why you aren't getting those kind of results--it might be your PINS.
The design, graphics, and text you use really do matter. With millions of pins out there, it's more difficult than ever to stand out. Difficult but not impossible.
For many bloggers, page views translate to money through ad and affiliate income and sponsored posts.
The proof is in the numbers: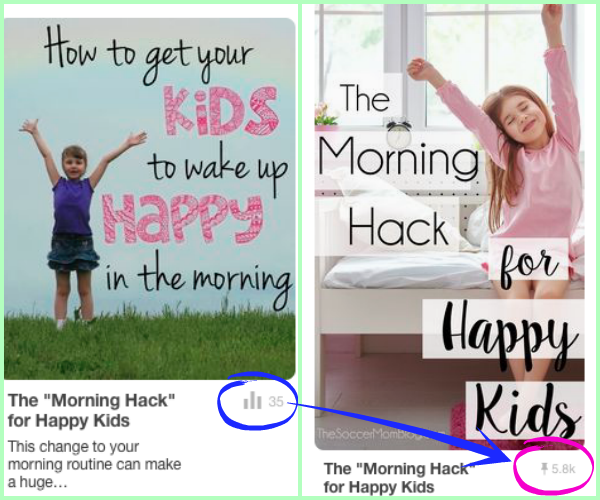 We'll show you real life examples of how a new pin image made an old blog post go viral.
These are the strategies we've used to grow blogs that bring in millions of readers a year and provide serious income.
You started a blog.
Now how do you get people to read it?
While a well-rounded social media strategy is key, Pinterest gives you the most immediate return on investment.
However, simply putting something up on Pinterest isn't enough.
Your pins have to stand out from the crowd -- they're competing with millions of other images for clicks.
You need pins that perform.
And that's where this course comes in. We'll show you:
The best pin style for your blog post genre
The right words to write titles that get clicks
How to leverage free tools to create stunning and effective images
Now it's your turn!